Tune-in to Watch QPAC's virtual programming on Queens Public Television Beginning January 6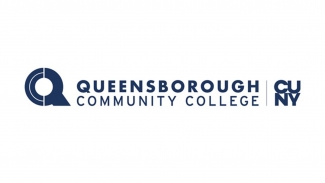 January 5, 2021 Queensborough Performing Arts Center,
(Queensborough Community College, Bayside, NY)
QPAC's team, led by Susan Agin, Executive Director has done everything possible to sustain its daily operations and provide services to its students and the community. For those in the arts, this has been a time for innovation.
And, as part of their "no person shall be left behind" initiative, individuals who do not engage via the internet can now watch some of QPAC's virtual programming on Queens Public Television! Upcoming air dates are as follows (with description of shows below):
High Notes:     1/6/21 ch 56 @ 11am Spectrum, ch 36 Verizon, ch 84 RCN
                          1/21/21 ch 56 @ 9:30pm Spectrum, ch 36 Verizon, ch 84 RCN
Charl Brown:  1/7/21 ch 1997 @ 11:30am Spectrum, ch 37 Verizon, ch 85 RCN
                          1/28/2 ch 34 @ 5pm Spectrum, ch 34 Verizon, ch 82 RCN
Ben Vereen:    1/13/21 ch 1997 @ 10:30am Spectrum, ch 37 Verizon, ch 85 RCN
                          1/25/21 ch 1997 @ 9pm Spectrum, ch 37 Verizon, ch 85 RCN
In these past few months, QPAC has completely overhauled its programming and has learned how to deliver it remotely. QPAC LIVE! has continued to present quality, diversified, live streaming entertainment every week with appearances by award-winning performers such as Ben Vereen and Keith David. To date, more than 90,000 people have viewed the broadcasts, which are seen on Facebook and YouTube.
High Notes! A Tribute to Neil Sedaka & Frankie Valli
DJ Bucciarelli and Evan Jay Newman, two members of the internationally acclaimed Carole King tribute, Carole's Kings, are pairing up for a one-night-only, live virtual concert of High Notes: a tribute to Frankie Valli and Neil Sedaka. With songs like Breaking Up is Hard to Do, Calendar Girl, Can't Take My Eyes Off You, and Oh What a Night, you're sure to delight in hearing these familiar falsetto refrains. Both Broadway veterans, this dynamic duo will have you singing along to hits from the 50's, 60's and 70's. Although apart geographically (Newman in NJ, Bucciarelli in NY), virtually the boys come together to celebrate this iconic and timeless music for just one night!
Charl Brown: Becoming Smokey Robinson
After appearing on Broadway in Jersey Boys and the original cast of Sister Act, Charl Brown was selected to play music legend Smokey Robinson in Motown The Musical on Broadway. His performance was so truthful, that he earned a 2013 Tony Award nomination for Best Featured Actor in a Musical. Join us as we discuss what it was like to "become" this icon, and how he got to that point. Charl also shares with us a live performance and talks about being one of the founding members of the highly successful touring ensemble The Doo Wop Project. Live Music/Q&A.
SPECIAL EVENT: Ben Vereen
Singer, dancer and actor Ben Vereen is an entertainment legend. From humble beginnings, he graduated from the High School of Performing Arts, made his theater debut at 18 and gained prominence for his performances in the original Broadway productions of Jesus Christ Superstar, for which he received a Tony Award nomination, and Pippin for which he won the Tony Award for Best Actor in a Musical. His film credits include Funny Lady and All That Jazz and starred in numerous television programs including Star Trek: The Next Generation, The Nanny, Law & Order and is well known for the role of "Chicken" George Moore in Alex Haley's landmark TV miniseries Roots for which he received an Emmy nomination. Music & live Q&A
"If you can't count on the creative thinkers to pivot and reinvent, then how else does society connect to culture during a pandemic?" says Susan Agin Executive & Artistic Director. "We are a global society whose natural tendency is to seek cultural and social connectivity, as opposed to practicing social distancing. Our efforts during this year have been unmatched. And now, due to our new coalition with QPTV (Queens Public Television), anyone with a TV can watch our virtual concerts featuring Grammy Award winners, Tony Award winners, and dozens of Broadway, Television, and Movie personalities on QPAC Live!"
Virtual programming can also be seen on:
Facebook: @visitQPAC
YouTube: Queensborough Performing Arts Center