Queens County USA – Queen of Corona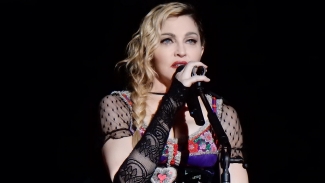 In 1978, twenty-year-old aspiring dancer Madonna Louise Ciccone gave up a scholarship to the University of Michigan and moved to New York City with only $35 in hand. After calling Manhattan's East Village home for a time, Ms. Ciccone soon found herself in need of other accommodations and settled into what could only be described as a unique setting – future pop icon Madonna began living in an abandoned synagogue, located in the bustling neighborhood of Corona, Queens. On this episode of "Queens County USA," host Mark Bacino explores the "Material Girl's" little-known but musically formative days spent in the World's Borough.
"Queens County USA" can be heard here at qptv.org and via all major podcast platforms. If you enjoy the show, please subscribe to "QCUSA" wherever you get your pods.

Queens County USA Credits:
Daniel J. Leone: Executive Producer
John Collins: Announcer
Mark Bacino: Producer, Writer, Narrator, Audio Record-Mix
Chris Weger: Photo Credit - CC BY-SA 2.0, via Wikimedia Commons