Community Media Podcast - Neighborhood Media with Oswald Williams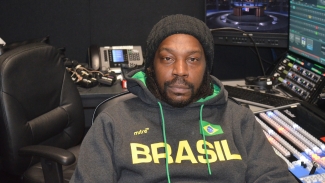 Do you have an idea for a television show or series? How do you become a TV Producer? In this episode of the "Community Media Podcast," host John Collins interviews Mr. Oswald Williams, an award winning Queens Public Television producer, about the path that ultimately provided him with the opportunity to create his own unique TV programs. Mr. Williams discusses the influences that led him to his work at the QPTV Media Center, while praising the facilities and resources found there. Williams also offers his advice to fledgling producers and emphasizes the importance of training provided by community media centers such as QPTV, which gives producers the freedom and support to express their personal vision.
The Community Media Podcast can be heard here at qptv.org and via all major podcast platforms. If you enjoy the show please tell someone you know about it and subscribe wherever you get your podcasts.
---
Community Media Podcast Credits -
Daniel J. Leone: Executive Producer
Mark Bacino: Additional Production, Record-Mix
John Collins: Producer, Announcer, Host, Record-Mix