Queens Creative – Rob Bartlett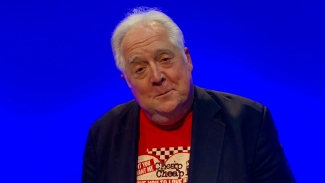 This episode of "Queens Creative" features the fabulous comedian, actor, radio personality, podcast host (& former Bayside, Queens resident), Rob Bartlett. 
Rob is really an entertainer's entertainer in the truest and old-school sense of the term. As a man of many talents, Rob can, and has, done practically all there is to do in show business and continues to do so. Widely known for his 30-plus year run as a regular writer and performer on the "Imus in the Morning" program, Mr. Bartlett is also a very funny stand-up comedian, as well as an accomplished Broadway, television, Emmy and Drama Desk award-winning actor. Over the years Bartlett has worked with the likes of Eddie Murphy, Nathan Lane, Matthew Broderick, Christina Applegate, Daniel Radcliffe, David Letterman, Conan O'Brien, Lucy Liu and the list goes on and on. And if all of the aforementioned wasn't enough, Rob is also a philanthropist, as an advocate, fundraiser, board member and trustee of The Long Island Crohn's and Colitis Foundation. 
On the pod, Mr. Bartlett and "Queens Creative" host, Mark Bacino have a few laughs and talk about Rob's beginnings in comedy right on through to his latest projects and everything in between that's made for a long, varied and incredible career in that crazy world they call show biz.
"Queens Creative" can be heard here at qptv.org and via all major podcast platforms. If you enjoy the show, please subscribe wherever you get your podcasts.
---
BONUS CONTENT - Catch some fun bonus video (below) of "QC's" conversation with Rob not included in the podcast.
Queens Creative Podcast - Rob Bartlett (Bonus Video Content)
Queens Creative Credits:
Daniel J. Leone: Executive Producer
René Valdivia: Video Director, Lighting
John Collins: Announcer
Mark Bacino: Producer, Host, Audio Record-Mix, Video Editor